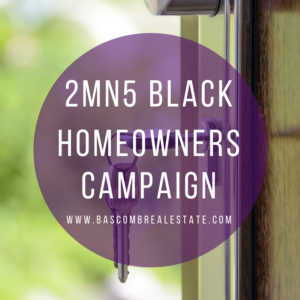 National Association of Real Estate Brokers 2 million black homeowners in 5 years (2Mn5) continues to be high on my agenda. Through 3rd quarter 2018, we helped 8 new black homeowners in King & Pierce Counties! With 5 additional families upgrading and/or downgrading their homes with new purchases!
We are committed to fair housing for all and have helped to increase overall homeownership in the region with families of many other ethnicities!  Homeownership is the number one vehicle for stability and wealth building in this country, with a family's primary home being their number one and most valuable asset.
With fall upon us and a stable real estate market, now is the time to continue the trend of increasing homeownership in the region, particularly among black families. We are committed to our community.
So, contact Bascomb Real Estate Group and National Association of Real Estate Brokers to count yourself a new homeowner in 2018-2019 and one of the 2Mn5!
Author: Nicole Bascomb